PH Sensor InPro4260/225/PT100
$0.00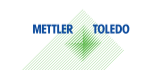 Description
Reliable, Long-Lasting pH Probe.The InPro 4260 is an analog, in-line pH probe with integrated temperature sensor designed for use in highly demanding chemical applications.
Withstands Demanding Applications
The InPro 4260 uses a polymer reference system for precise pH measurement and long lifetime, even under difficult industrial conditions.
Accurate pH Measurement
The InPro 4260 provides a wide measurement range from 0-14 pH and can measure accurately in high temperature or high pressure environments.
Designed for Reliability
The InPro 4260 has a domed glass membrane that impedes bubble formation and an integrated temperature sensor to ensure reliable measurements.