DO Sensor InPro6860i/12/120/mA/HD
$0.00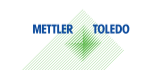 Description
Anti-Bubble Dissolved Oxygen Sensor.The InPro 6860i/12/120/mA/HD is an optical dissolved oxygen sensor with a mechanically modified hydrophilic surface. Combined with its tilted design, it prevents bubble accumulation, creating a highly stable measurement signal.
Increased Yield and Product Quality
The angled tip and hydrophilic surface prevent bubble formation. This eliminates noise for improved production efficiency and process control.
For Digital & Analog Bioreactors
This anti-bubble DO sensor has digital (MODBUS, RS-485) and analog (mA) output signals for compatibility with benchtop bioreactors and transmitters.
Sterilizable and Autoclavable
The InPro 6860i/12/120/mA/HD provides fast, precise oxygen measurement, even after repeated autoclaving and sterilization cycles up to 140° C.