DO Sensor InPro6960i/12/120
$0.00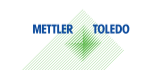 Description
Optical DO Sensor for Brewery Industry.The InPro6960i optical oxygen sensor offers high operational availability, top performance and easy maintenance for the measurement of dissolved oxygen in brewery applications.
High Operational Availability
The InPro 6960i offers outstanding measurement performance with a low detection limit of 0 ppb to 25 ppm, minimum drift and a short response time.
Suitable for Hygienic Processes
The optical technology is available for various brewery applications. It is especially suitable for sterile and hygienic processes in wort aeration.
Advanced Predictive Diagnostics
This DO sensor has Intelligent Sensor Management (ISM) technology, offering predictive diagnostics to reduce maintenance and simplify calibration.