SINAMICS PERFECT HARMONY GH180
$0.00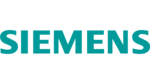 Description
The SINAMICS PERFECT HARMONY GH180 is a series of cells linked together to create the medium voltage power output of the drive system. The design features an integrated transformer and the ability to scale the drive for a wide range of voltage and output power. The drive offers increased availability due to its modular design and ability to bypass any one cell during operation. The quality of the output voltage is so close to perfect sine-wave shape that motors of literally any type – old or new, low-speed or high-speed – can be operated without any additional stress.
When it comes to maximizing industrial energy efficiency in VFD applications, the SINAMICS PERFECT HARMONY is a versatile and effective solution. Both the air-cooled and liquid-cooled configurations integrate 50+ patented technologies that have been proven to increase the dependability and efficiency of critical processes. Every element of a SINAMICS PERFECT HARMONY GH180 drive is engineered to maximize productivity and protect your process in a way that other drives can't. SINAMICS PERFECT HARMONY compact medium voltage variable frequency drives (VFDs) deliver superior versatility, efficiency and process availability for the most demanding applications.
The drive's modularity provides a scalable solution that achieves near-100 percent reliability and 99.99 percent availability, resulting in a significantly reduced total cost of ownership over the drive's lifecycle. A series cell configuration even allows the drive to withstand failures that would overwhelm conventional drives and shut down the plant process.
SINAMIC PERFECT HARMONY drives are designed to deliver maximum reliability, and the SINAMICS PERFECT HARMONY GH150 is no exception. What sets it apart is its unparalleled versatility. Its separate transformer and control cabinet promote a more flexible plant layout while also allowing for free transformer selection.