SENSOR ACCESSORIES
$0.00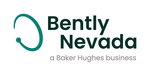 Description
With decades of experience and expertise in machinery protection and condition monitoring, our sensor accessories continue their ever-expanding capabilities as our technologies evolve. A collection of accessories rounds out these sensor offerings with a variety of robust and reliable components that, when installed, protect your transducers and wiring over the lifetime of your equipment.
Our current portfolio of accessories offers a range of options from protective housings, junction boxes, and sensor mounting brackets to wiring, flexible conduits, and conduit fittings. We also offer a selection of cables, cable protectors, and more.
In addition, Bently Nevada offers several test kits providing validation, calibration and machinery diagnostic simulations for training and educational purposes.