1900/65A General Purpose Equipment Monitor
$0.00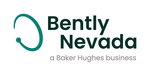 Description
Bently Nevada is a critical business in the broader Baker Hughes Industrial Asset Management (IAM) portfolio. At Bently Nevada, we know the performance of your assets fundamentally governs the performance of your organization, which is why we have dedicated the last 60+ years to safeguarding the health of the machines that matter most.
The Bently Nevada 1900/65 General Purpose Equipment Monitor is a flexible, cost-effective system specifically designed to continuously monitor and protect essential and balance-of-plant equipment assets such as:
Cooling tower fans
Pumps
Blowers
Motors
Pulverizers
Air compressors
Small reciprocating compressors
Small electric motors
The 1900/65a provides extensive capabilities: eight input channels; six configurable alarm relays; four 4-20 mA outputs; buffered output facilities for easy connection to portable diagnostic instruments.