ADAPT Overspeed / ESD
$0.00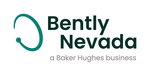 Description
Bently Nevada is a critical business in the broader Baker Hughes Industrial Asset Management (IAM) portfolio. At Bently Nevada, we know the performance of your assets fundamentally governs the performance of your organization, which is why we have dedicated the last 60+ years to safeguarding the health of the machines that matter most.
With designs to interact with rotating machinery and high-speed logic execution time and 8 ms state change reaction time, the ADAPT system can provide safety and give your plant security in emergency situations. Once should always be prepared for an emergency, especially with mechanical equipment, and the ADAPT ESD provides the necessary peace of mind and sense of security for you, your equipment, and your employees in any worst-case scenario.
The 3701/55 Emergency Shutdown Device, (ADAPT ESD) is a safety PLC with a graphical logic programming interface and integrated overspeed detection. ADAPT ESD is a compact, standalone, triple-redundant, safety shutdown device that is designed to meet a broad range of user scenarios and applications. The design offers an electrical and mechanical package with attention to reliability and availability as well as extensive self-diagnostics and compliance to industry standards.