2300 Vibration Monitor
$0.00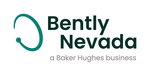 Description
Bently Nevada is a critical business in the broader Baker Hughes Industrial Asset Management (IAM) portfolio. At Bently Nevada, we know the performance of your assets fundamentally governs the performance of your organization, which is why we have dedicated the last 60+ years to safeguarding the health of the machines that matter most.
The 2300 Series provides very low cost condition monitoring and protection capabilities on less critical and essential machinery. These monitors are available with proximity sensing to be used on fluid film bearing machines and velomitor sensing to monitor slow speed machines. Designed to continuously assess and protect essential balance-of-plant equipment assets, the 2300 Series Vibration Monitor can be used a wide range of industries.
The 2300/20 monitor features a configurable 4-20 mA output which interfaces more points to a DCS. The 2300/25 monitor features System 1connectivity for Trendmaster SPA interface which enables users to leverage existing DSM SPA infrastructure.