3500 Machinery Protection Systems
$0.00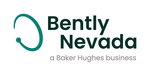 Description
Bently Nevada is a critical business in the broader Baker Hughes Industrial Asset Management (IAM) portfolio. At Bently Nevada, we know the performance of your assets fundamentally governs the performance of your organization, which is why we have dedicated the last 60+ years to safeguarding the health of the machines that matter most.
The 3500 system also protects your machines and processes against false-trips that could bring your operation down for no reason, resulting in a costly outage or loss of production. When connected with our System 1† software, it also provides continuous condition monitoring information for use in a proactive maintenance program.
The 3500 system incorporates the industry's most extensive selection of machinery measurement parameters combined with software configuration for virtually all machinery monitoring scenarios. 3500 Series protection and condition monitoring system is a flexible, scalable platform for continuous, online monitoring of your most critical machinery as well as all other machine assets used in plant-wide processes, all available in a single comprehensive system.
Reliable and Compliant
Compatible and Flexible
Communicates with System 1
Safety Certified
Product Document