Orbit-60 series
$0.00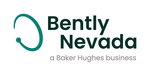 Description
Bently Nevada is a critical business in the broader Baker Hughes Industrial Asset Management (IAM) portfolio. At Bently Nevada, we know the performance of your assets fundamentally governs the performance of your organization, which is why we have dedicated the last 60+ years to safeguarding the health of the machines that matter most.
Orbit 60 Series is Bently Nevada's next generation of machinery protection and condition monitoring designed to be the most advanced system for all your critical machinery assets, as well as your plantwide assets, across a wide range of industrial applications. Orbit 60 Series is built on a fully distributable architecture that allows you to monitor all your assets regardless of complexity or location and is intrinsically cyber secure.
When combined with System 1 condition monitoring and diagnostics software, Orbit 60 Series will provide users the ability to create proactive maintenance and fleet management programs for maximum productivity and cost reduction.
The Orbit 60 platform embodies the best attributes of all the Bently Nevada portfolio together, allowing the system to be deployed on virtually all machines and applications. The modular nature of the platform allows for the configuration to be adapted to protection and/or condition monitoring only applications at a competitive price.